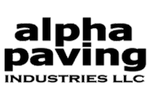 Alpha Paving Industries LLC are the award-winning asphalt paving experts serving the Austin and Central Texas area
. Alpha Paving was founded with a vision to provide the Greater Austin and Central Texas area with a trusted, dependable asphalt paving contractor that delivers a customer centered focus, meticulous project management, utmost professionalism, and quality workmanship.
In 2013 the City of Austin gave us the prestigious Small Business of the Year award. In 2015 Austin Business Journal listed us as the 6th Fastest Growing Business in Central Texas. We were named winners three times for both Inc. 5000 Fastest Growing Companies Nationwide and Fast 50 Fastest Growing Companies in Central Texas. In 2019 we were named Business of the Year by Round Rock Chamber of Commerce. Beyond our awards, there are three reasons why you should trust Alpha as your asphalt paving experts of choice.
Alpha is Customer Centered
. From the time you make your first contact with Alpha you'll feel like you're part of our team.
We are Pavement Experts
. A quick look at our customer list tells you Alpha is the Central Texas asphalt paving contractor of choice for some of the best run corporations in the country. If you need asphalt paving experts, Alpha is the best choice.
Alpha Has Your Business in Mind
. Our top priority is to offer your business a top-quality product while minimizing disruptions to your everyday operations.