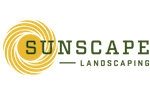 When you partner with Sunscape Landscaping, you add a group of professionals to your team as dedicated as you are to a well-kept and beautiful property. We know your landscape is more than just grass and flower beds, it's an asset. We strive for perfection in providing the best landscape services anywhere, with a commitment to service, professionalism, and quality.
Our dedication to service is unwavering and unmatched. We're proud of the strong relationships we build with clients and understand this is the key to our success and growth. We serve as an extra set of eyes for our property managers, keeping watch not only on the current maintenance of the property, but its long-term health as well. And our service doesn't stop when our truck pulls away - we are always available for any needs that may arise.
The Sunscape team is made up of professionals dedicated to client satisfaction and a job well done. We create a culture that attracts and retains individuals who are happy and proud of where they work. We provide our team members the best training and education available, and arm them with the latest in industry technology and resources, which translates into continuous quality for you.
Every member of our team is committed to delivering a beautiful landscape on every visit to your community. Whether we're performing routine maintenance on your property or installing major enhancements, you will see quality in our work on every occasion. It is our constant goal to exceed your expectations.