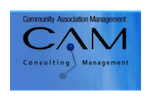 Community Association Management, Inc. (CAM) offers a full range of operational, administrative and financial management solutions to benefit your Association. Unlike typical property management companies, we specialize in the management of residential owners and community associations.
We work diligently to protect and enhance the common assets of the owners and their associations. Our focus is on the daily operations to give each Board member and volunteer the peace of mind required to devote their energies to achieving the Association's goals and successfully implementing its programs.
The mission of CAM is to provide professional, cost-effective management and administrative support to associations and their volunteer leadership by consistently demonstrating integrity, exceptional service, and commitment to their success.
CAM customizes a management package to meet the unique needs of each association. Because of the distinct character of each neighborhood and its association, we offer a variety of affordable services to meet their requirements.