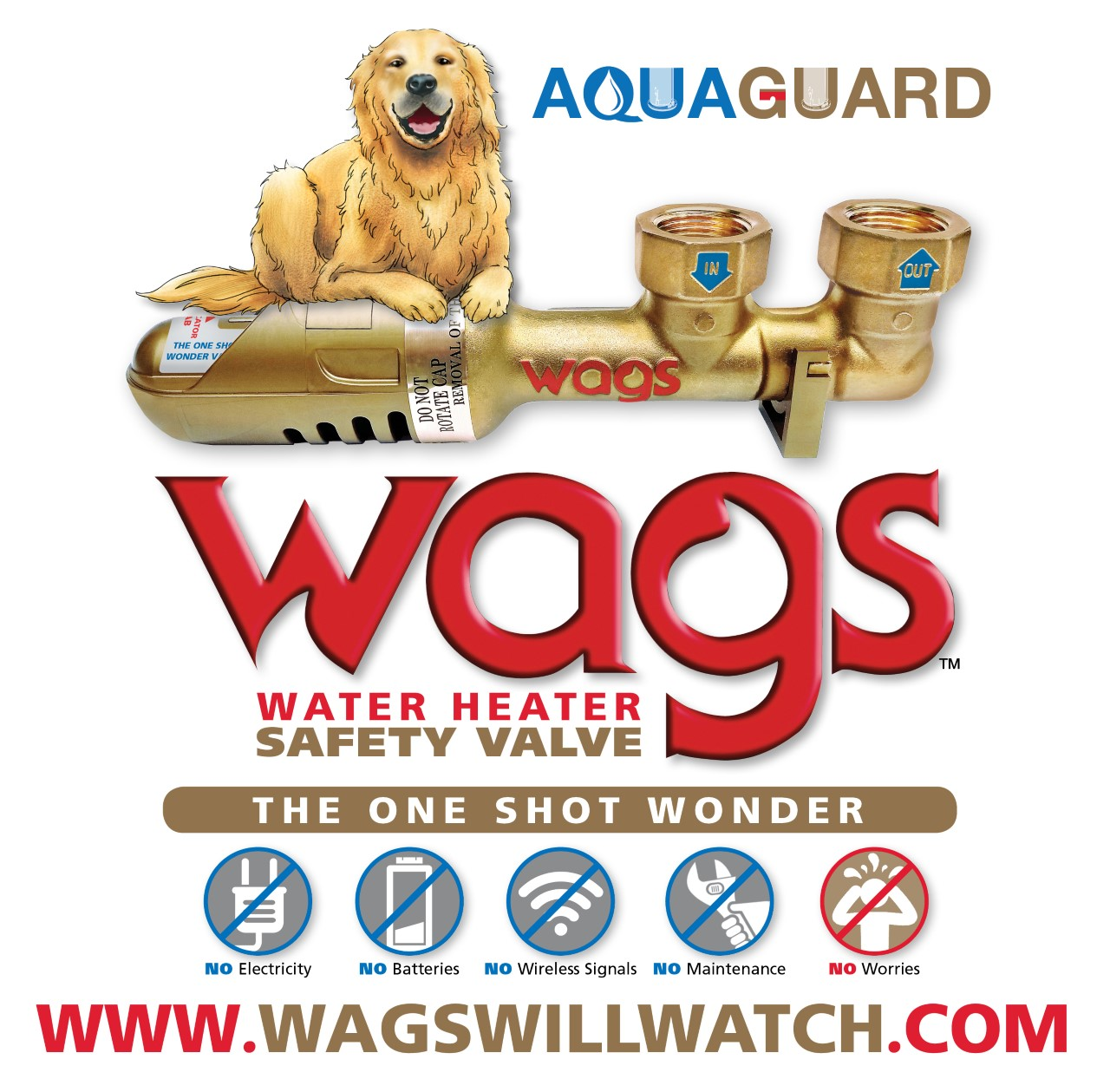 WAGS
is the original and only 100% mechanical water heater safety valve on the market!
The
WAGS
Valve sits in a drip pan under the water heater and is activated when leaking water accumulates to a predetermined level in the pan. Once activated, the industrial-duty, spring loaded piston in the valve shuts off the water flow, and the gas supply -
WAGS
prevents disastrous floods and untold damage to your property. The
WAGS
Valve is designed to shut off the water supply
(plus gas supply for gas-fired heaters)
in the event of a water leak from a hot water heater.