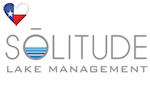 When you partner with SOLitude, a dedicated professional visits your lake or pond a minimum of twice a month, leveraging extensive knowledge and training to carefully maintain ecological balance and preserve the appearance of your water resources.
In support of our belief that lakes and ponds are a precious natural resource requiring protection, SOLitude has always been committed to providing sustainable and renewable solutions that maintain ecological balance in the community and beyond.
Utilizing the latest fisheries & GPS aquatic mapping technologies, equipment, and our own proprietary lake and pond management software, the experts at SOLitude collect all the data necessary to provide comprehensive analysis and in-depth solutions.